Reliable, and Experienced
For the past 40 years, Roche Bail Bonds has served the United States as a nationally certified bail agency. Open 24/7/365, Roche offers immediate nationwide assistance in a professional and caring manner.
Highly trained and dedicated professionals courteously deal with customers, answer questions and stay involved throughout the entire process. Roche Bail Bonds offers over 4 decades of experience.
Roche Bail Bonds offers:
• Nationwide Bail Bond Postings 24/7/365
• Accepts All Major Credit Cards
From the time an arrestee is booked, Roche Bail Bonds offers complete support. Contact Roche Bail Bonds today, toll free, at 1-866-469-1650 or locally at 813-623-3355. Email:info@rochebailbonds.com or click the contact form on the right of this site. Roche's office is conveniently located at 1906 Orient Road, Tampa Florida 33619.
Roche offers convenience, reliability and experienced professionals, Roche Bail Bonds is your one-stop bail agency in Hillsborough County, Tampa, Florida. Our team is standing by to service all your bail needs.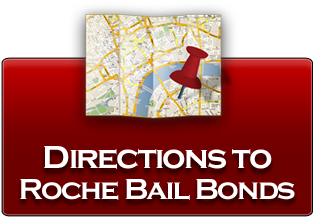 Our Mission Statement:
To Offer Immediate Nationwide Assistance to our Clients in a Professional and Caring Manner that is Unsurpassed in the Industry, Regardless of How Large or Small the Need.

Roche Bail Bonds
1906 Orient Road
Tampa, Florida 33619